AAVEGA
Engineers are the wealth of today's society. Almost every gadget we use today is a collective effort of engineers.To encourage the spirit among the future engineers i.e., todays undergraduates, we put forth AAVEGA on the occasion of engineer's day on September 15th, we cordially invite the participation of the students from various colleges along with our college students. Events like this will not only promote innovative skills but also gives the exposure, accuracy along with the tram work. We come to you with the events like
1.App-A-Thon
2.Code-A-Thon
3.Iron Out the Insignia
4.Tech Hunt
5.Techno Art
6.Tech View
APPATHON
Description:
Science can amuse and fascinate us all, but it is engineering that changes the world. We are aware of the advances in this world and also the problems being faced. This exploration helps you to explore the skills in you. Here is a chance for you to develop a solution that can bring a change in this world.
The hackathon embraces collaborative problem solving with a goal of producing relevant open-source solutions to advance technologically and improve life on Earth. It is open to anyone who has a passion for making a difference and is focused on developing real solutions to global challenges.
This event takes place for duration of 6 hours from 9 AM to 3 AM on 15th September, 2018.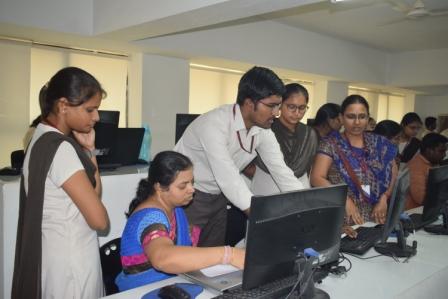 Rules:
1. The team with the size of 2-4 will be allowed to compete.
2. At the time of registration, you have to opt of the 4 domains given.
3. As you reach the venue, you will be asked to a problem statement which can't be altered again.
4. There will be two rounds of validation during the contest. The first one is at 12PM and the second is at 2:30PM.
5. At least one member of the team should be present while the others are out.
6. Student ID card must be carried along with you.
7. At least one laptop should be brought by the team containing packages related to mobile and web development tools.
Iron out the Insignia
Description:
Guess the logos of different brands! This is a quiz game where you have to guess the logos of different brands. We can see various company logos every day and everywhere: how many of the logos do you know?
Throughout the event, each team will be given logo to identify name followed by 5 questions to be answered.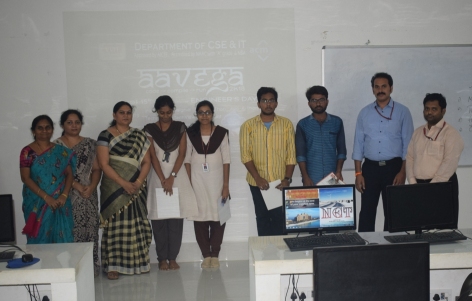 Rules:
Team with the size of 2-4 to compete.

Registered students are short listed based on screening test score.

Team should identify the logo within 60 seconds.

Each correct answer carries 2 points.

Each wrong answer carries negative marking.

College id card must be compulsory.

No spot registrations.
Tech View
Description:
"Creativity is a key of success" It is easy to think and do something innovative but it's difficult to show it to world. We provide a platform to do it.Come here and expo your creativity. Tech View is a technical event in which participants should prepare and have to bring the project to demonstrate before everyone. In this event there is only one round the best among everyone is chosen.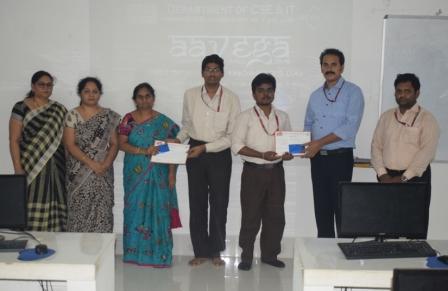 RULES:
Each team can have maximum of 3 members.

A team member can participate in only one project presentation.

Members should bring their ID card.
Display of Project:
The presentation should contain simple description about their project.

People will be given a space to set up their model/design/chart at the venue for exhibition and for judging.
Technical Hunt
Event Description:
Students are with a code segment initially-From thatclue [code segment] you have to go to next clueuntil youunlock all clues-After that you have to arrange the segmentsin order-At last you need to run the code to get output asintended in integrated code.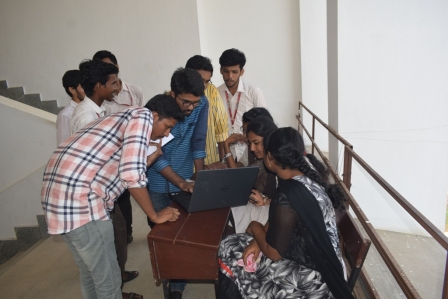 Rules:
A team can contain a maximum of 3 members.

Participants are not allowed to use their mobiles, Laptops [Gadgets].

If any usage of Gadgets in event your team will bedisqualified

The Time for event is 90 minutes.
Evaluation Criteria: The aspects considered in event are:
Time taken for cracking clues

Final integrated code execution
TECHNO ART
Event Description:
Students who are interested to participate should have to present either a poster or a power point presentation (ppt 1 slide). It should be related to any Software Technology. It should be creative and effective.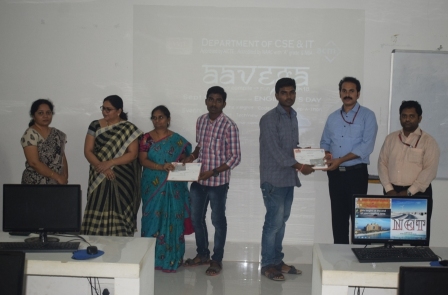 Rules:
A team should contain a maximum of 2 members.

The posture can be either handmade or printed on a flex.

Poster /Ppt Text: Text should be of sufficient size for easy reading at a distance.

Your details should be placed in bottom right corner of the poster.

The maximum time limit to present a poster is five minutes.
Evaluation criteria: The aspects considered in the competition are:
Technical content of poster.

Presentation Skills
CODE-A-THON
Event Description:
Students who are interested to participate must have an account in Hacker Rank. The Problems will be given in Hacker Rank platform. The participants have to solve the given problems within a given time span. Participants are allowed to code in any programming language(c, c++, java, python etc).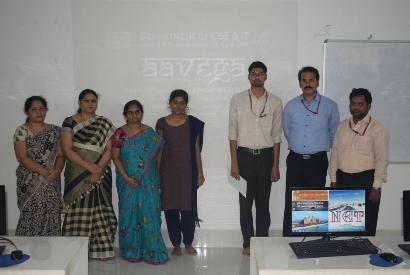 Rules:
You will be ranked on the basis of the score you get.

In case of a tie, the rankings will be determined by 'Total Penalty', which is the sum of the total time elapsed when you submitted the correct submission plus a penalty of 'X' minutes for every rejected submission (Wrong answer, Time limit exceeded, Runtime Error) for a problem you solved. The lower you Total Penalty, the better.

The total time is the time taken to solve a problem since the start of the contest.

Getting Compilation Error does not contribute towards the 'X' minutes penalty.

The time elapsed or penalty is not considered for any unsolved problem.
Evaluation criteria:
The Evaluation will be based on the score you get.