Workshop On JOOMLA
Vasireddy Venkatadri Institute of Technology (VVIT), under VVIT Guntur ACM Student Chapter conducted the workshop on "JOOMLA" on 15 February 2019 at 2:30PM in the Lab-4 in New Block.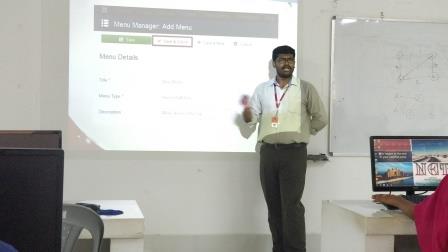 Narayana sir addressing the gather
Joomla! a free and open source Content Management System (CMS) for publishing web content. JOOMLA is written in PHP, uses Object Oriented Programming (OOP) techniques and stores data in MYSQL, MSSQL. There are thousands of high templates available, many of which are free. Paid templates are also available and come with support. Many templates provide a graphical user interface.
Mr.Y. Venkata Narayana, Asst.Professor, Dept of IT delivered the content to the students of both departments of CSE and IT how to design a user interface using JOOMLA platform.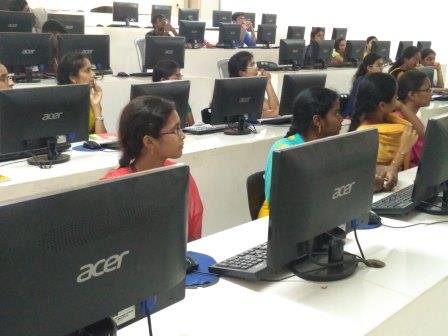 Students listening to the lecture .
Many of them enthusiastically participated in the event. 27 students participated in the event .The Students of Departments CSE,IT actively participated in the event and made the event Grand Success.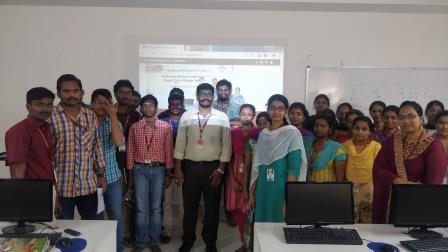 Students with Narayana sir and ACM Members.
Organisers:
1.T.Devendar Reddy – III CSE D
2. K.Alekhya - III IT
3.P.Aravind – III CSE C
4.S.Rahithi – III IT