Vasireddy Venkatadri Institute of Technology (VVIT), under VVIT Guntur ACM Student Chapter on the eve of ENGINEERS DAY conducted a technical event "AAVEGA" on 15th September 2018.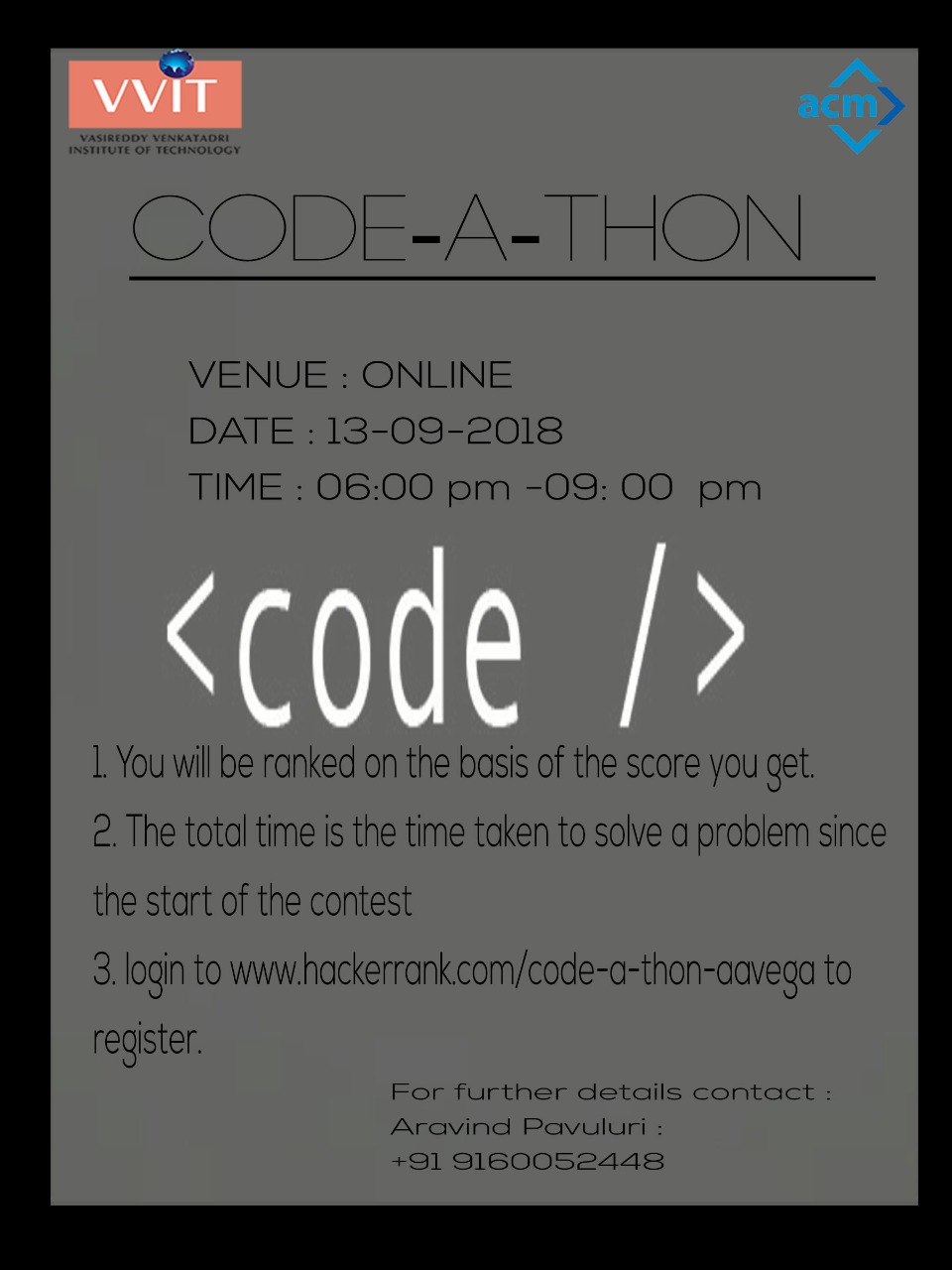 On this prestigious occasion an event "CODE-A_THON" has been conducted as a part of AAVEGA on 13th September 2018 at 6:00PM-9:00PM. Students are allowed to participate in this event at their own places and the venue is online.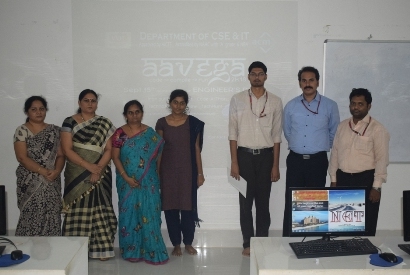 Winners:
1. CH. Lakshma Reddy of VVIT won 1st Prize 2. K. Siri Chandana of KITS won 2nd Prize
Event CODE-A-THON is conducted using the Hacker Rank Platform. Students are asked to submit their solutions in time. This event is regarding the coding skills of a student by using various programming languages like C, C++, JAVA, Python and many more languages. A total of 80 students were registered for this CODE-A-THON event and all the 80 students had enthusiastically participated in the event.Based on the score that the students had secured by submitted their solutions winners were declared for this event. After the event had done, on 15th September 2018 the winners were given First and Second prizes by the heads of CSE, IT and MCA departments.