TECHNICAL SCRABBLE
Vasireddy Venkatadri Institute of Technology (VVIT), under VVIT Guntur ACM Student Chapter conducted the event "TECHNICAL SCRABBLE" on 04 January 2019 at 2:30PM in III CSE C ClassRoom.
TECHNICAL SCRABBLE is a kind of technical test for students of both CSE and IT which consists of 2 rounds. In the first round, you have to answer the given number of technical questions, each answer will be having a highlighted or circled bit in it. After answering all the questions, you will get a technical term by joining all the circled letters. The one who cracks round 1 will be qualified for round 2. The second round is similar to first round. In the second round, the student who cracks technical term first will be declared as winner.
This competition has keyed up the students of CSE, IT and ECE. It has got a huge response of 60 registrations from the students.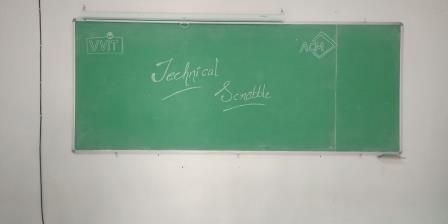 Technical Scrabble
A total of 40 students participated in the competition. They were also made aware of the rules of the competition. Thereafter, the event is started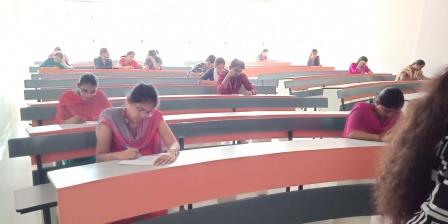 Participants involved in the event
Students enthusiastically participated in the event.
Winners:
P.Janaki Rani – III IT

K.Bhavya – III CSE B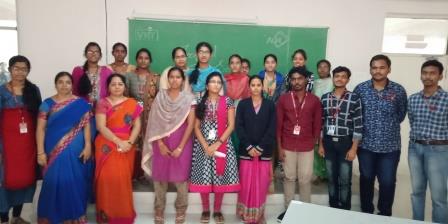 Winners with the Faculty Sponsor Sai Jyothi madam , Praveena madam and Ramadevi madam
This event was organized by the members of VVIT Guntur ACM student chapter. The details of the team who worked for this event are given below.
Organizers:
1.Ch.Sri Devi - III CSE A
2 . B.Leela – III CSE A
The event ended blissfully with the appreciation of participants.