WATCH-IT CATCH-IT

Vasireddy Venkatadri Institute of Technology(VVIT), under VVIT Guntur ACM Student Chapter conducted the event "Watch-It Catch-It" on 13th February 2020 at 2:30PM in II CSE C (415) New Block. WATCH-IT CATCH-IT is a two level event which tests students, their knowledge on the leading multi-national organisations by identifying them through their logos and taglines.
The event is open for CSE & IT departments.

The team size is 2.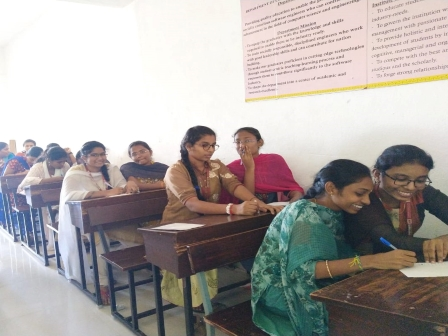 The participation and response to the event was great from both 1st and 2nd year students of CSE & IT departments accounting to total of 30 teams.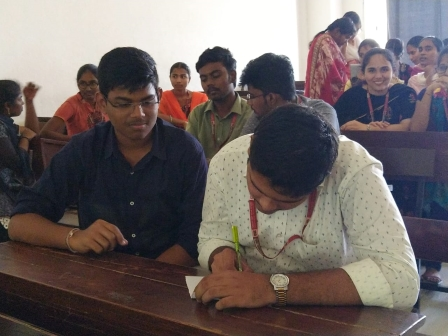 ROUND 1:
The first round is "Guess the logo" where the logos of various organisations will be displayed and the participants have to pen down the name of the organisation. A set of 4 names will lead to the name of another company if all the first letters of each name are put together. The participants have to draw the logo of the company that is identified by putting the letters together. A total of 16 logos will be displayed on to the screen and 4 more have to be identified by the participants which add up to 20 questions in all, each carrying 1 mark. The teams that score the highest will qualify to the next round. A total of 7 teams were qualified to the second round.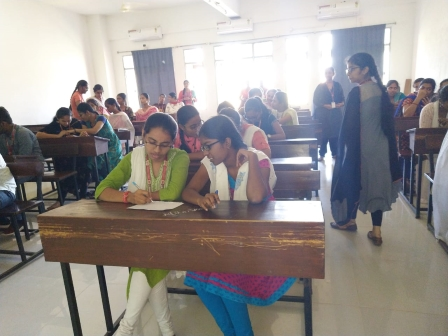 ROUND 2:
The final round is "Watch the logo-Give the tagline". As the name suggests, the participants will be shown logo of a company and they have to give the tagline.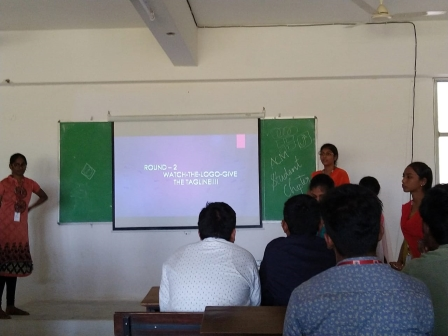 WINNERS:
The first prize winners are:
T.Niharika - 18BQ1A05k8 V.Sharon Suprabha - 18BQ1A05L3
The Runners are:
Sri Vaishnavi - 19BQ1A0546 Lakshmi Amulya - 19BQ1A05J1